Just 10 years ago, yachting was considered a VIP class vacation. The image consisted of photos of expensive white yachts, the cost of Parking, rent or purchase. It also affected the fact that the first people in Russia who really looked at yachting were well-known in the masses.
Recently, the romance of yachting and salt spray under sail has become more accessible. On average, a week-long sea trip by a couple or family is comparable in cost to a bored beach holiday "all inclusive" in good hotels. Sea travel — a different level of recreation, new emotions and a completely different view of the world and countries that you have already seen from land. The main thing is a complete reboot and a radical change of situation.
Let's look together at why yachting is fashionable, whether it is possible to travel with children, which countries to go to and how best to pack a bag.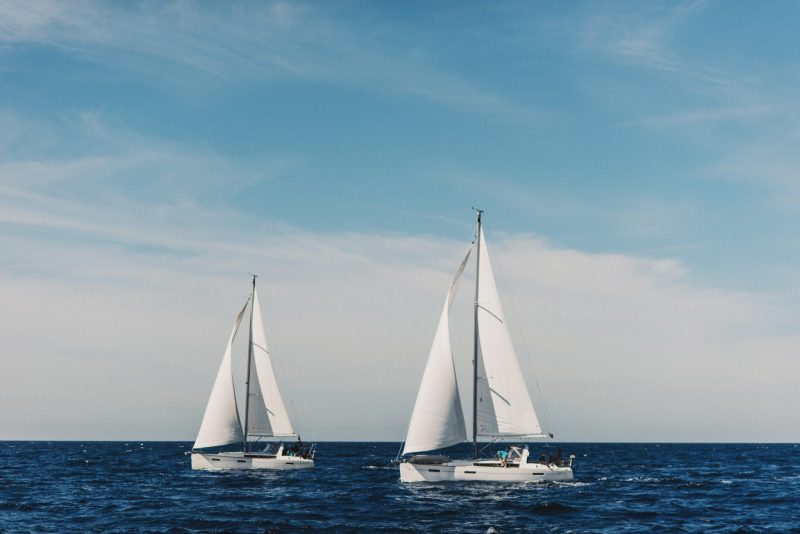 Gains popularity
Yachting is now becoming more popular among both young couples and adults, those who are tired of a vacation on the beach. The oldest participant of the «Regatta For Friends» expeditions is 74 years old. He came on Board with his grandson, on a children's sailing trip. The youngest travelers came on Board at 1.5 years of age. This once again shows that yachting is really for everyone. Where else will so combine the sea, the boat, the salt spray of the waves, friendly team managing a sailing yacht, the open sea, breathtaking scenery and the opportunity to manage their time and to disconnect from work? Full reset of consciousness. If you want to understand the world more and see your favorite continents from an unexpected angle, welcome aboard. Every year in Russia, thousands of people fall in love with yachting from the first expedition.
Which countries should I start with?
The first trip is not just for recreation. These are magical moments. You need to get acquainted with yachting, get under sail for the first time not on a walk along the reservoir, but in the open sea, stand at the wheel and feel the atmosphere of freedom and open space. It should be an easy and literally warm trip.
What countries can they be? Italy, Mexico, Montenegro, Greece, France, Turkey. Light, beautiful, warm and delicious, where not only the sea is great, but also the gastronomic delights are impressive! Such an acquaintance is suitable for everyone — for those who go on a journey alone, for lovers and young couples, for couples with children, and even for those who can already afford to enjoy a vacation in retirement.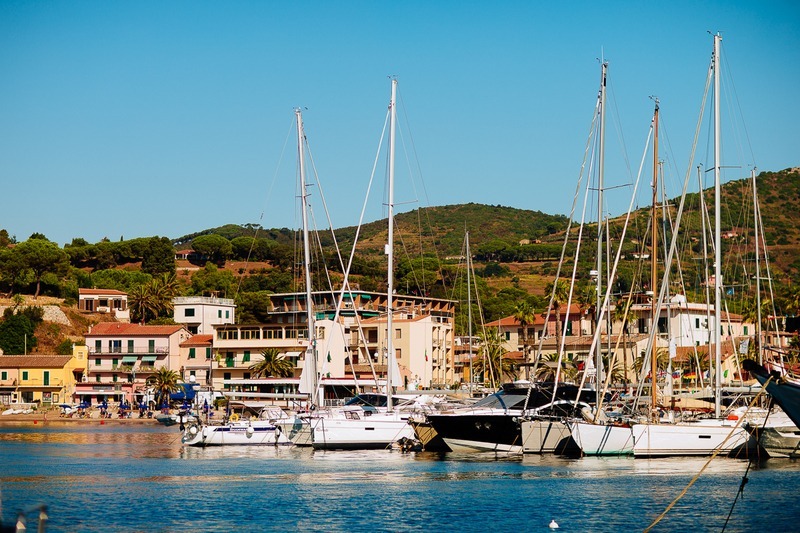 What makes yachting fall in love with you?
Atmosphere. The sea, stops at marinas and walks through towns, restaurants, seagulls, a light breeze, a moonwalk, clockwork masquerades, night conversations and songs of the crew. It is impossible to take your eyes off nature: the endless sea, the sun, the mountains, the beauty of passing yachts. A subtle feature: during yachting, couples fall in love with each other again, here men show all their best qualities, and what girl does not paint the rest, the sun and a light breeze?
What to consider for those who have already set a sail?
Some go through cold seas the first time. This has its own buzz and temptation to overcome, it is a challenge to yourself. But usually they start with warm seas, and then they always fly to the cold ones. Know that it is almost impossible not to fall in love with the Northern seas. As they say, be careful, yachting is addictive. The Northern latitudes are incredibly beautiful and, despite the external severity, very soulful. Crew members during yachting always become a close-knit team, but in cold countries — especially. This is not only a bright vacation, but also a real joint test: yourself, a friend, a team.
Which countries have been tested and are ideal for sailing on the cold sea? This could be Norway or Iceland.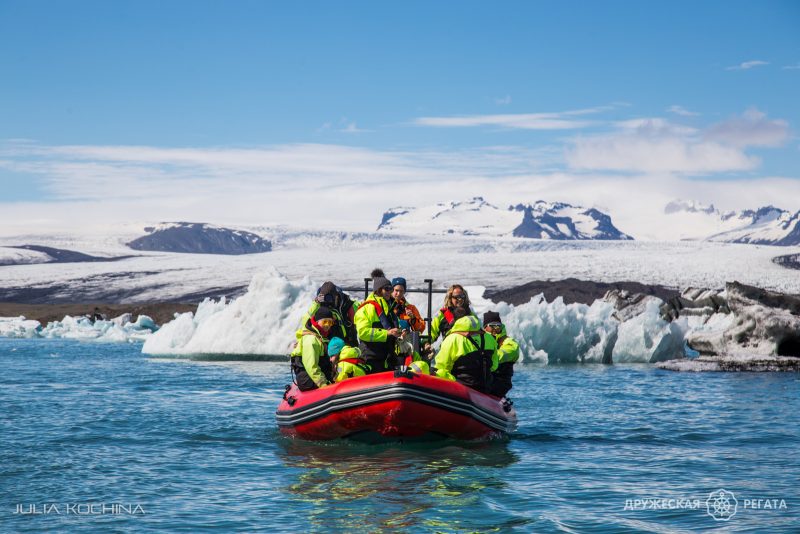 What will such trips be remembered for? Icebergs, glaciers and their pieces in your whisky glass, windbreakers, thermal circles and the warm atmosphere of the crew, lava fields and geysers, waterfalls and volcanoes.
But even among the warm countries, there are trips that you need to prepare for. For example, 3000 nautical miles across the Atlantic ocean, the Transatlantic crossing to the Caribbean can not be completed without preparation. This is a whole 21 days without sushi, a test of willpower, character, and ability to work in a team. The organizers of sailing trips offer completely different options for expeditions.
What to take with you? 
You need to be well prepared for each expedition. In the warm sea to take a coral Slippers, beach shoes and walking on land during stops, some bathing suits, an oxygen mask, shirt with long sleeves and UV protection, yacht gloves, sunscreen and sunglasses, hat, comfortable casual clothes (pants and shirt), a towel for salt water and warm clothes for the evening (jacket, windproof pants, fleece clothing, socks), yacht gloves.
In a cool country, we take with us waterproof clothing-a jacket and pants, a windbreaker and lighter pants, several sets of thermal underwear and socks, yacht rubber boots, fleece clothing, hats and yacht gloves.
Important: no suitcases are allowed on the yacht. Only soft frameless bags that can be folded easily. Space is limited.
Where to study?
Before you take the helm yourself, be sure to go on a trip as part of an expedition. Of course, it is unlikely, but what if yachting is not your thing? If you have decided to take a responsible step and are ready to take the reins of management, then go ahead-pass the international certificate of the captain of a sailing ship. A couple of weeks of theory and practice with full immersion. No, it's not scary. Only in the first days you do not understand where the North and South are on the map, and what are the dozens of buttons near the steering wheel, and, most importantly, what they are for and how to remember their purpose? Very soon you will be able to determine where to click with your eyes closed. Patience, training, attention, and a little excitement. And you will be able to choose your own route, stops, and the company you want to spend your vacation with.
Yachting with children
Despite all sorts of prejudices, you can not take a child on a yacht, but you need to. Believe me, you have never seen such emotions of your younger family members! First, children really like everything new. A sail and a yacht – a new level of excitement. Second, it is the open sea and swimming. Third, there are now well-thought-out expeditions for children, a real vacation for both young crew members and adults. These are quests with elements of Maritime training, kite flying and bubble shows, cooking together, obstacles on a desert island, and much more. These are whole academies of young seafarers! Just the fact that you live like real sailors or pirates on a ship is enough for the first quarter of the stories in the class. Children will also have their own first logbook, and they will have something to show at school. You will see your children from a new perspective: they are able to work in a team, be leaders, make decisions and be responsible for them!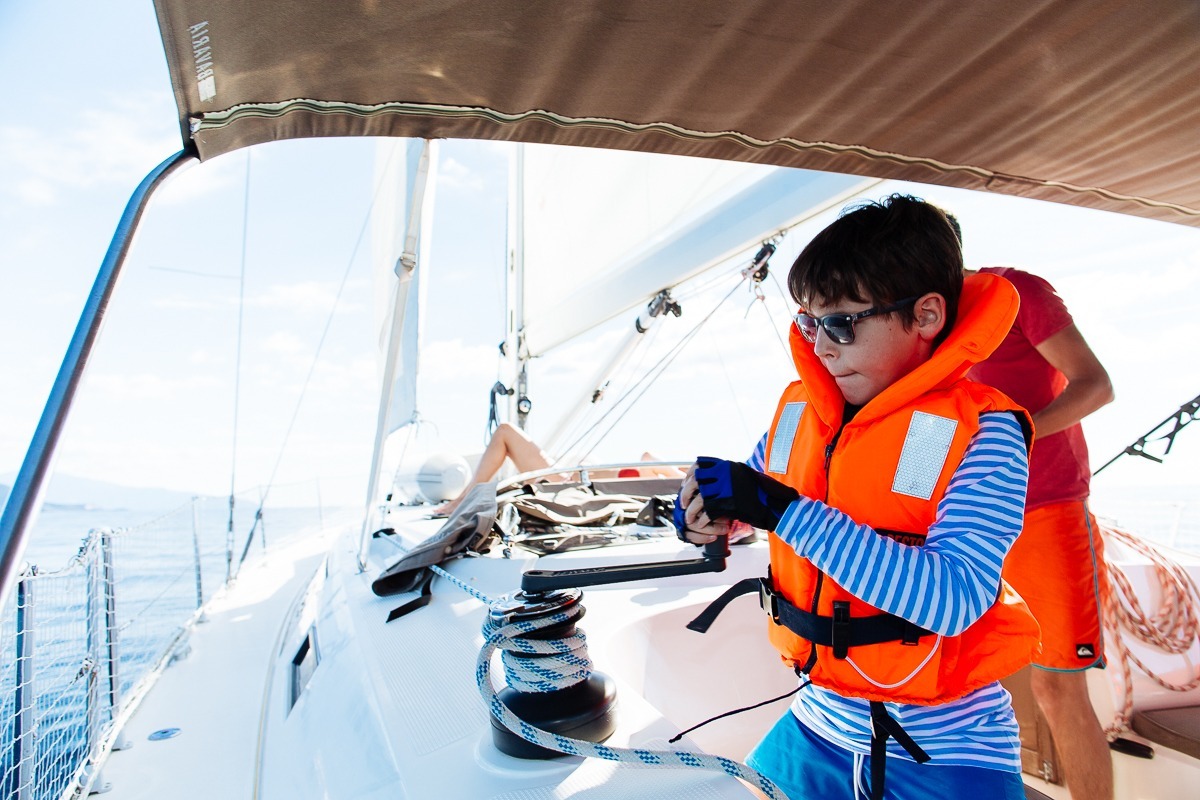 Where is it better to go with children? The same warm countries where you can go for the first time as a couple, alone or as a family are suitable. It is absolutely certain that the same Turkey of package tourism, even in a very good hotel, can not be compared in terms of emotions to the children's happiness index with a sailing trip along the Turkish coast.
Are the conditions suitable for traveling with children?
Children, young people, young families and the older generation are equally comfortable on the yacht. With proper organization, yachts are always selected for a good class — there are beds and a half, and a kitchen, and a hot shower. They usually cook on a yacht, together or in turn. Fresh products are purchased together at local markets. This is also a kind of team building. Everything is thought out for small things.