Sergey Sinitsyn
Moscow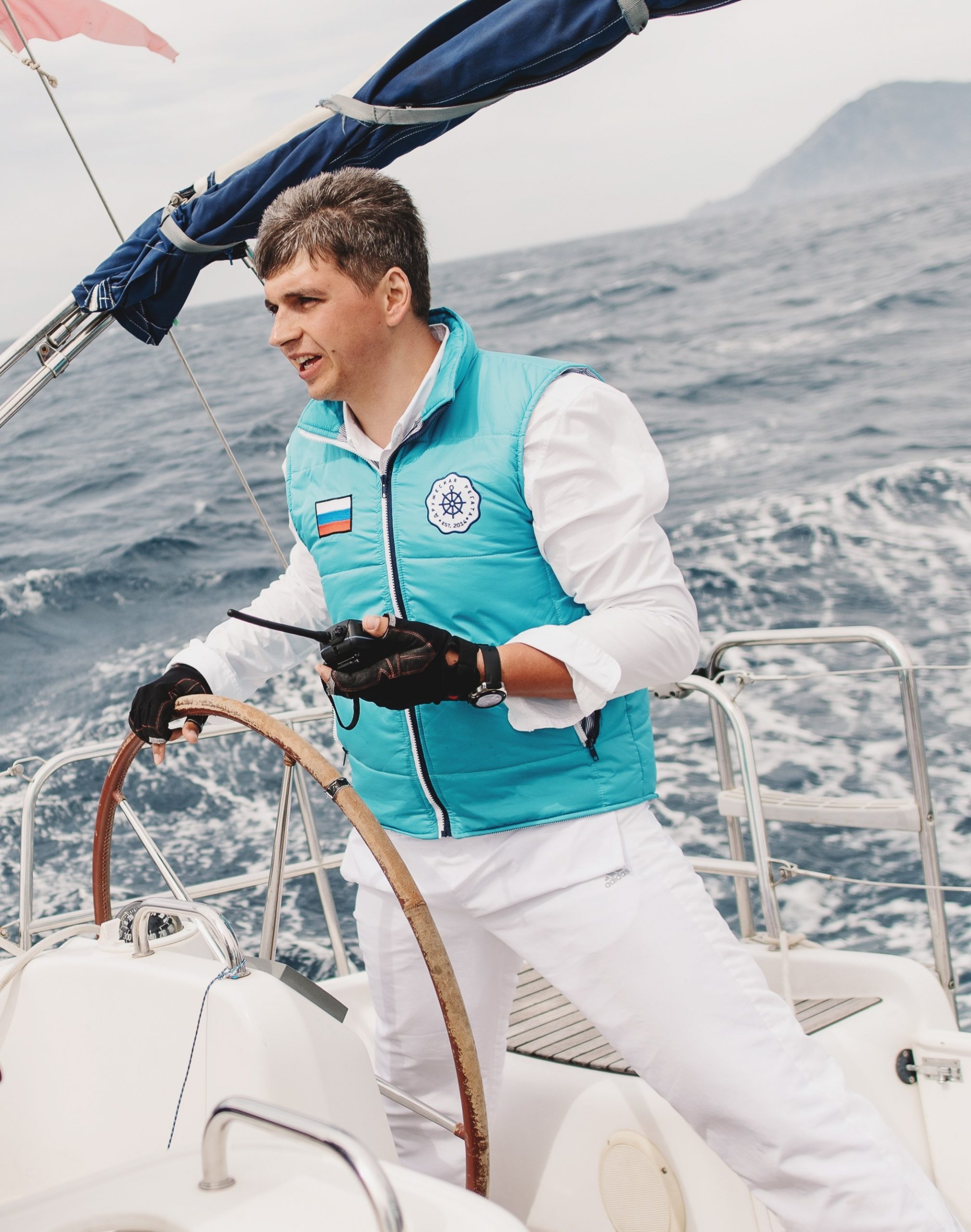 Captain and Instructor, YM IYT, founder and leader of the "Regatta for friends".
Experience sailing and skipper experience: 20 weeks of coastal and ocean voyages annually, in love with a sail since 2009, hereditary sailor.
How did you come to sailing and why did you delay it? I was searching for a dream, but found a vocation. Hobby led to the "Regatta for friends" foundation.
Some facts about Sergey:
– snowboarding in Iran;
– dad with 3 children;
– he dreams to go around all the continents on a sailing boat;
– favorite country – Norway;
– he likes to sharpen … pencils!
Leonid
Moscow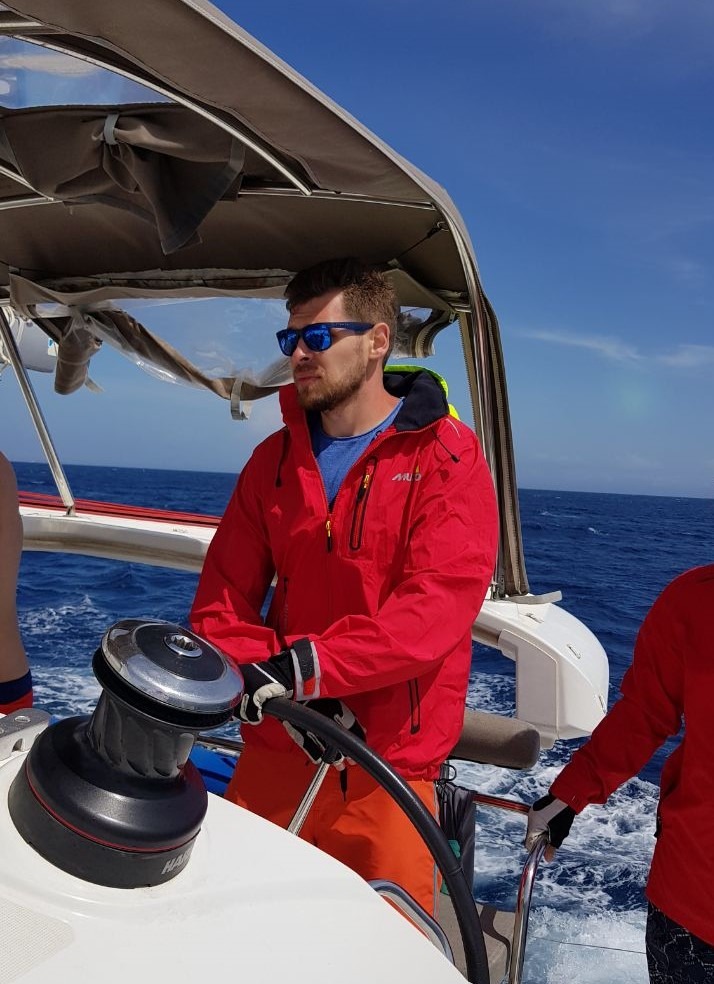 Sailing since 12 years. Became a skipper and Regatta for friends captain in 2017.
The big love with sails started from his youth, since the sailing catamaran "Prostor" appeared. Now yachting is a hobby of the whole  Leonid's family and a reason for joint trips and adventures.
Some facts about Leonid:
– for several years led Yandex Navigator
– now he is developing his own project about Lego and artificial intelligence
– besides yachting he does trophy raids
– plays guitar
– and love people
Michael
Murmansk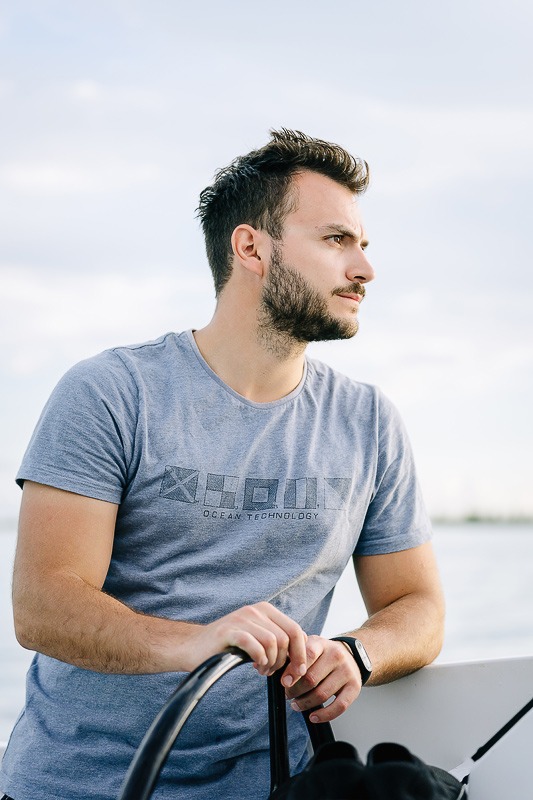 More than 1500 miles sailing
First yachting experience was in Regatta for friends sailig race in France. It was a spontaneous decision, which was made a week before event. During this race a lot of incidents happened – adventures that were permanently stored in the memory. The next meeting with yachting was in sailing school. In 2016 Michael got skipper lisence and Regatta for friends captain.
Some facts about Michael:
– biker
– dived for 15 meters without scuba in the Barents Sea
– jumped with a parachute
– took the pass 4200 on the Tien Shan
– was born in the Crimea, lives on the Kola Peninsula
Michael
Moscow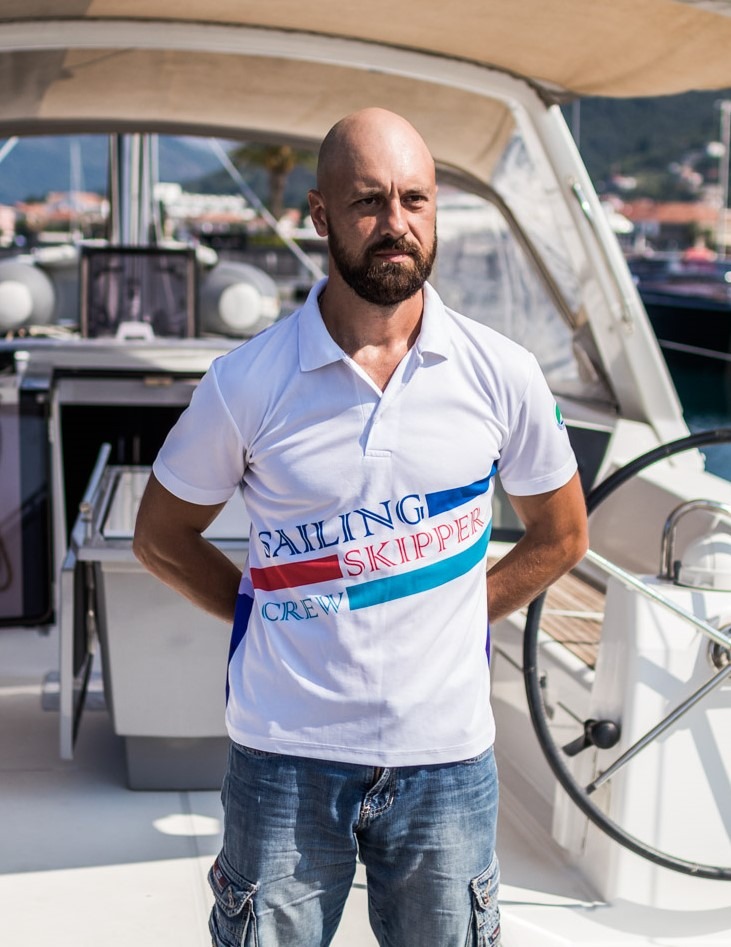 Sailing experience from 14 years old, skipper since 2003
Michael came to Yachting from children's dreams about the profession of a captain and books about the sea. Has tightened, as it cannot but tighten. Sail is freedom. "Sailing-nobility of the seas, the highest know of the Oceans!" Johan Smuul
Some facts about Michael:
– Navy reserve officer
– sailing instructor
– offshore yachtmaster
– twice father
Alexey
Moscow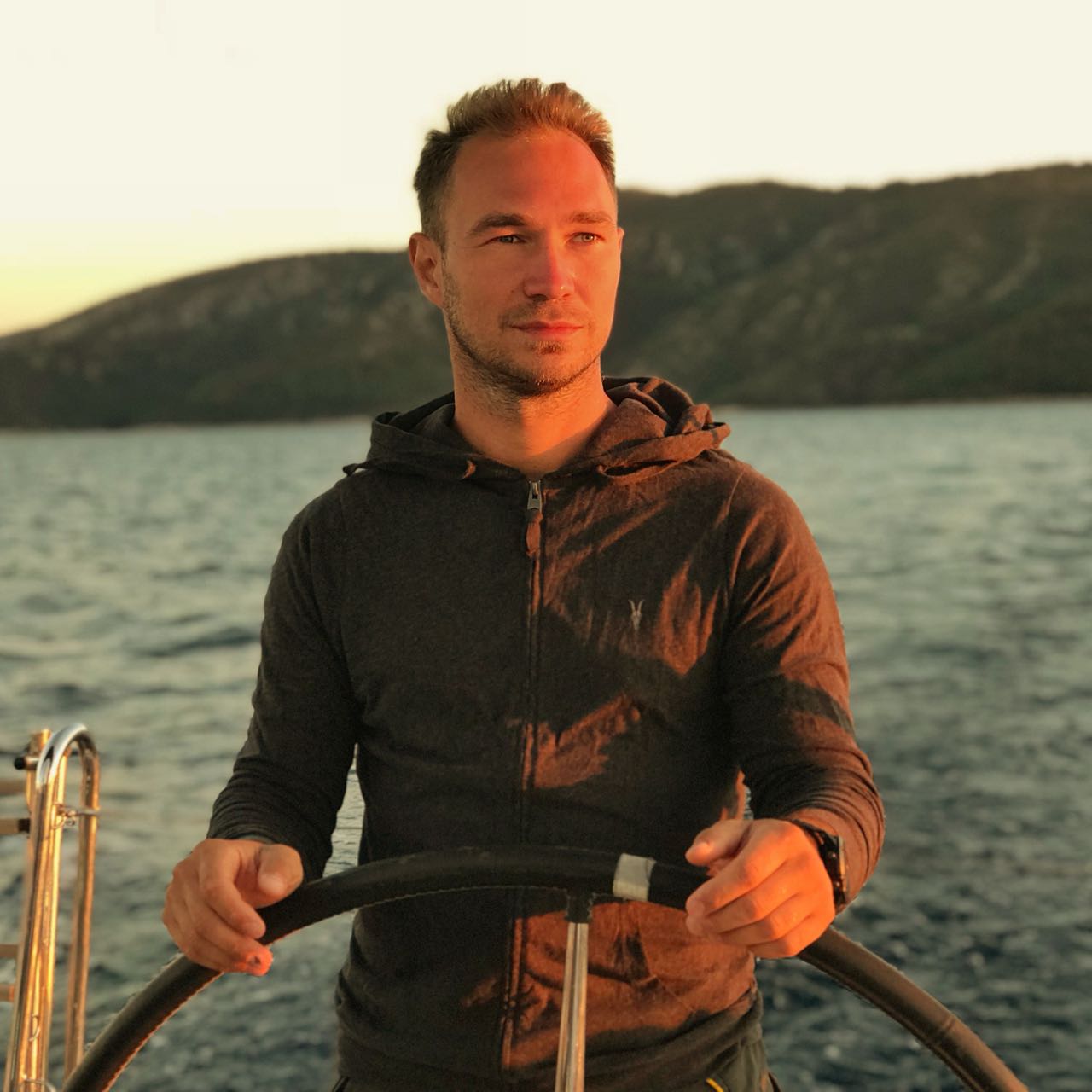 3200 miles sailing
He dreamed of yachting all his life. The meetind with Sergey Sinitsyn, Regatta fir friends founder, changed his life. He thought that yachting is prohibitively expensive, but it turned out to be quite affordable, cool and full of new experiences.
Some facts about Alexey:
– tries to do nothing all year, and then run 40 km. The body must be ready for the unexpected.
– father of 4 children and most of all he loves to spend time with them
– lives on the island with his pier
– prefers to move around the city on a longboard
Sergey 
Moscow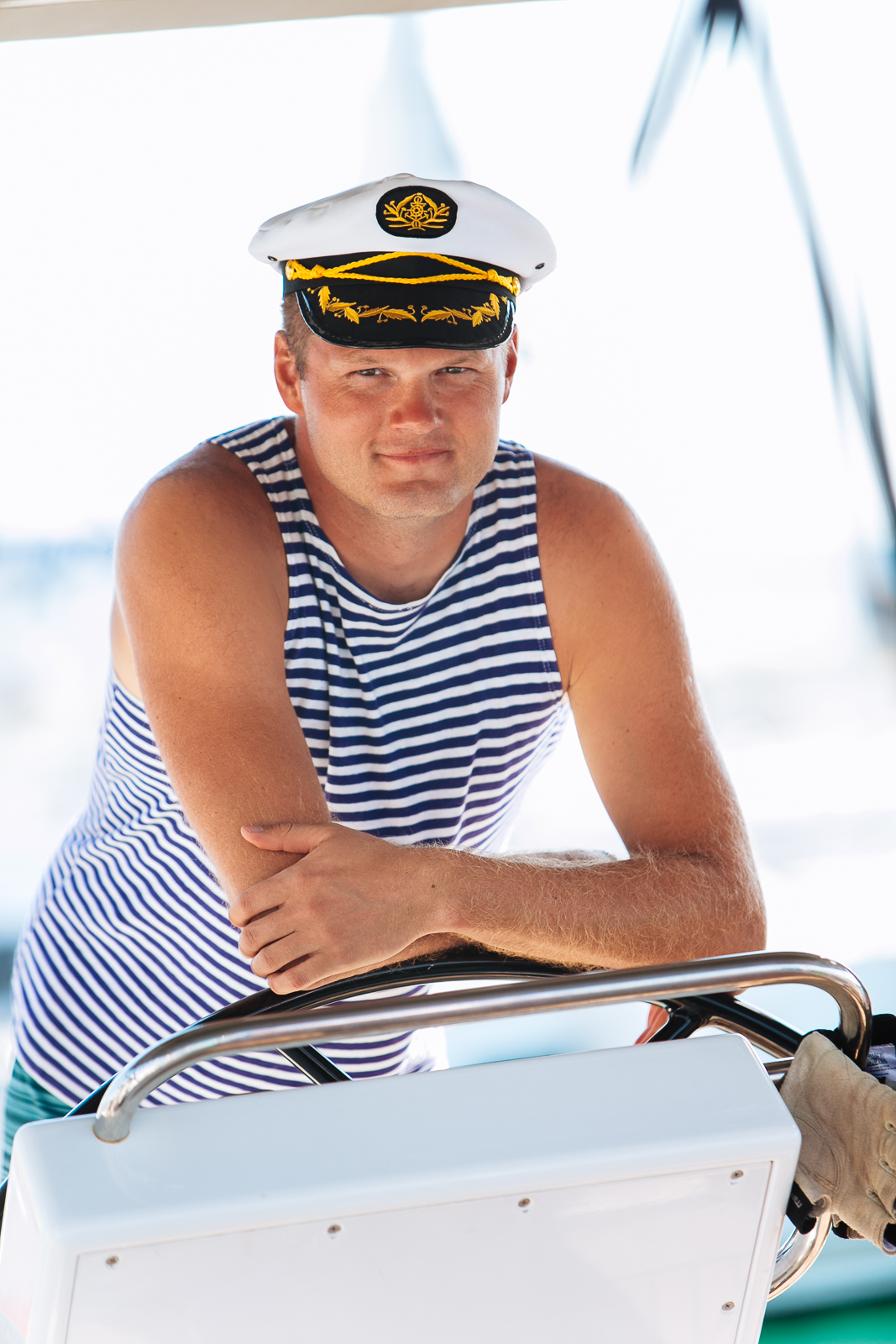 He came in yachting analytically, derived for himself the formula: love for water and the sea + love for technology (yachts, boats, airplanes, cars) + love for exact sciences (physics, aerodynamics, hydrodynamics, astronomy) + love for adventure, hikes = sailing!
Some facts about Sergey:
– father of 4 daughters
– played in the youth team of Russia in basketball
– Candidate of Economic Sciences and an MBA
– loves to sleep on the deck