On Snob.ru an interview with Nina Sinitsina was published about how «Regatta For Friends» appeared, what 10,000 hours of experience give you, and what it's like to build a family startup.
"Nina and Sergey have seen from their own experience that the ten thousand hour theory works. That's about how much it takes to become a professional, make a mess of it, figure out where the money is in the business, and start making money. Nina and Sergey have been traveling under sail for five years. now the «Regatta For Friends» includes expeditions, dive regattas, races, excursions and picnics, training as a skipper of the international IYT system, children's and adolescent yacht adventures with their parents, and organizing individual training and travel. The schedule is extensive: there are the usual Turkey, Italy, Montenegro, there is also Northern yachting in Iceland and Norway, there is Mexico and French Polynesia. The company's first transatlantic crossing will be completed soon.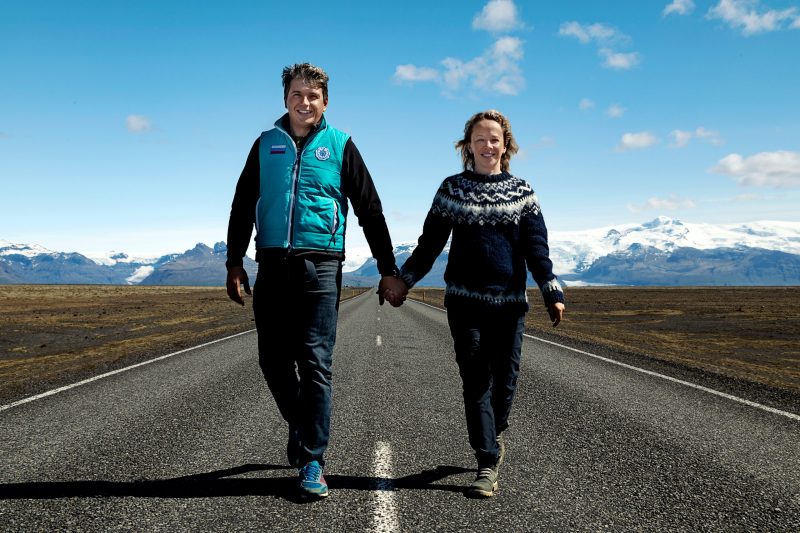 Ɔ. How did you build your corporate career?
I'm an absolute self-made. I graduated from the Economics Department of Moscow state University and worked for five years in the audit Department of Ernst & Young. Then I moved to Adidas and became the head of the Finance Department at the age of 26. SIhe was both HR and logistics Director. In parallel, I got married and had two children. I worked for the company for ten years and left the position of Vice President.
Ɔ. How did the «Regatta For Friends» appear?
Unlike me, my husband Sergey is not a corporate person. Although we worked together for a while, our romantic relationship began with a yacht trip in the Gulf of Thailand. It was there that I saw how he behaves in non-standard conditions. Sergey had the courage to follow his dream, they came up with an idea of «Regatta For Friends» with a friend, made several first successful events, but then there were differences on how to conduct business, and we bought out his share. I consider myself a co-founder, because at that time I was providing basic Finance.
Ɔ. Why did you decide to leave and how did the yacht business become a family business?
Sergey began to get along with the «Regatta For Friends», he was often not at home. I remember sitting in the office at twelve at night, thinking: I'm here all day, the children with the nanny, my husband at sea, and where are we, where is our family? The corporate theme made me more and more tense, and I found myself thinking that I no longer wanted to go to work. The decision to divorce your favorite company was difficult. Sergey supported me, he did not drag me into his business, but said that it would be nice to work together. After leaving Adidas, I organized children's races for a while and made a clothing show in Moscow. So I got my first short business lessons there. But I quickly realized that it is impossible to make two startups in the same family. And since 2017, we have decided that «Regatta For Friends» is a family business, and we work together.
Ɔ. What was the most difficult thing in life after a stable job?
Although we had savings, we did not immediately switch from a lifestyle with a high stable salary to the lifestyle of two startups: the daughter went to a private kindergarten, there was a driver, a nanny, cars, plus we built a house. It took a couple of months to adapt to the new realities. For most of my career, I had a personal assistant who figured out a huge number of everyday issues, I didn't even know how to put money on the phone. I had to accept that this was my new reality, with shares in cheap grocery stores, carsharing, and paperwork. This was the amplitude at which I swung. It was difficult to lose self-identification. Earlier, when I was asked: who are you? – I could say: Nina Sinitsyna, the Vice President of Adidas. I remember how, pregnant with my third child, I came to the warehouse to pick up t-shirts for the upcoming regatta and there I was met by a kind of woman Dunya in a quilted jacket and asked: who are you, dear? I say: my husband is the CEO, I want to pick up the t-shirts. She replies: well, your husband is the CEO, and who are you? It was a horrible experience, to say.
Ɔ. How do you separate family life and work?
Entrepreneurship is not without mistakes. You need to be able to put straws. If these are money-related errors, it would be good to have a stability Fund. For example, this year there were unexpected expenses — during the storm I had to rent a hotel. To avoid mistakes related to people, before each regatta, we meet with potential participants, tell them about the company's values, and select crews. We openly discuss problems, but we never criticize each other or make claims.
Ɔ. What does the structure of the "Friendly regatta" look like now?
The schedule is very busy, with 50 of the 52 weeks of the year occupied by events. At first, we did almost everything ourselves, but now I am engaged only in organizational work, marketing, and Sergey does all yacht expertise, routes, boats, training of captains. We are engaged in strategy together.
Ɔ. What advice can you give to startups?
Startups are full of dangers at every step. You can lose money you can lose relationships with loved ones, it is possible to lose the status. But without this, the world will not get an iPhone, a Tesla, a new restaurant or a quality service. Therefore, I believe that if there is a dream, it must be realized. There are some rules that I have worked out. Do not take loans. Have a stable structure when the second person has a stable salary for the first five or at least two or three years. It is difficult to talk about the stock, but you need to spend rationally. That is, to postpone it for at least a year, while the budget should include not only food, but also expenses for cars, insurance, clothing updates, and birthday gifts.
I often hear that the main thing is to come up with a cool product. But whatever the product is, it won't sell itself. You need to learn to understand marketing and sales, to understand Finance, HR, psychology, and most importantly, to answer the question for yourself why you need all this.
Ɔ. What did the Corporation teach you and what did the startup teach you?
Corporate business has taught us to formulate a strategy and work on it, to create a mission and values. It gave us a wide range of communication and communication. The ability to work hard is a distinctive feature of people from corporations of our generation.
Private business has taught us to see new opportunities in any situation, rather than a threat to a pre-developed plan. Don't be afraid to lose everything and get up again, find and earn. This is absolutely a startup skill.
Source: https://snob.ru/entry/188219/ .
Ivan khoroshev was Talking. Magazine material #3 (100) WINTER 2019-2020