Article by Nina Sinitsyna, the co-founder of the «Regatta For Friends», on Snob.ru.
Amateur yachting is becoming more popular. However, for many, this dream remains a dream, frightening number of nuances that will have to learn when going on a yacht trip. We tell you how to make your first experience under sail truly unforgettable.
Traveling on modern cruise yachts is both an active holiday and an adventure. But the adventure is safe, as far as possible from extreme sports regattas on ascetic racing boats, and dolce far niente on mega-yachts with pools, bars and helipads.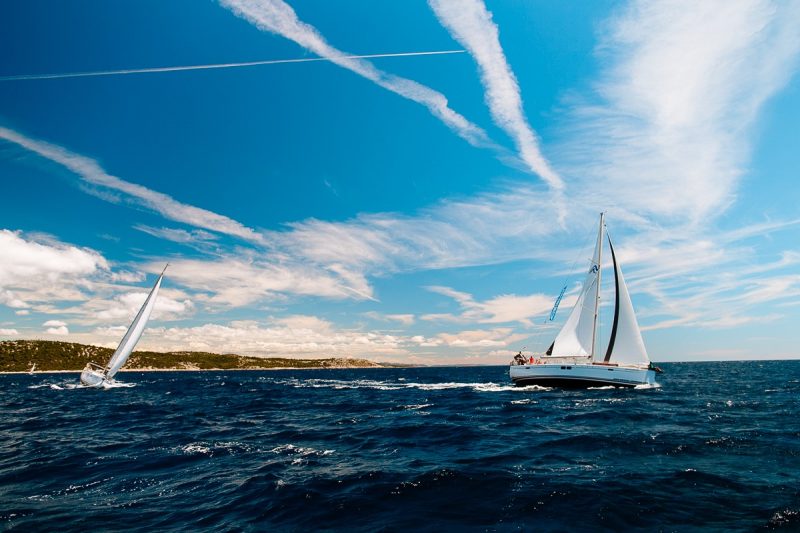 What you should pay attention to?
Age of boats: optimal if they are boats from one to five years old. If the yacht is older and has been actively chartered, you may encounter worn equipment and worn surfaces, and there is an increased risk of damage. Over the past five years, all technologies, from finishing materials to navigation devices, have gone far ahead: on modern yachts, more attention is paid to the comfort of passengers and ergonomics of space. On a yacht that has just left the shipyard, it is also risky to go, especially on your first trip. As the sailors say, the boat must "get over" children's diseases, so it is not necessary to test the boat just launched from the slipways on yourself.
Skippers: the main impressions about yachting may depend on the captain. In addition to professionalism, the human factor is important — you will have to live side by side for at least a week. Learn as much as possible about your captain from the organizers or the charter company, or get to know him personally.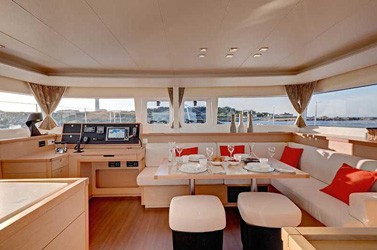 Overnight stays and distance from the shore: the most common version of a modern yacht cruise is a coastal day trip. At night, the yacht will be in the Marina or at anchor near the shore, and during the day the land will be within sight (no more than 20 nautical miles).
Duration of sea crossings: the duration of sea crossings directly affects the physical condition of the crew. Study the proposed route, understand how many nautical miles a day you have to go on a yacht. A distance of 25-30 miles a day is quite comfortable, it is four or five hours of travel. At the same time, you will have time for other activities — swimming in the sea, walking, shopping. If it is important for you to carefully study the area, leave in your holiday schedule the time when the yacht will be waiting for you in the Marina or at anchor, and you will go on excursions.
Safety instructions: it is very important that all crew members, especially those who board the yacht for the first time, are told how to behave on the pier, how to navigate the yacht correctly, use the galley and kitchen, minimize motion sickness, how and when to wear life jackets and what life-saving equipment is on board. All these nuances should be told by the captain when settling in the cabins.
Equipment: properly selected equipment will provide additional comfort and safety. Depending on the region, time of year, and type of cruise, the organizer must tell you in detail what shoes to wear on the yacht, how to choose yacht gloves, what to take with you on a trip, and what to leave at home.
Emotional comfort: in the limited space of a yacht, good relationships between all crew members often come first. Pay attention to how the organizers make up the crews, whether they meet each participant personally before the trip.
About the price:
The cost of a yacht trip consists of several parts. To compare prices for a cruise in different companies or agencies, you need to understand what is included and what is not included in the price.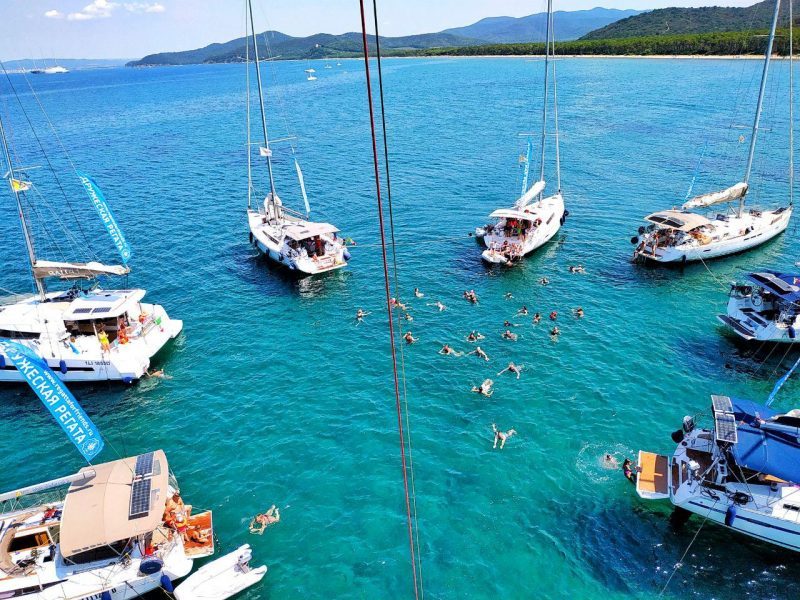 Yacht rental, work as a skipper, work as a guide (in children's yachting), expert or instructor services (if a cultural, fitness or dive programme is included), medical insurance with an extension to active recreation on the water, elements of uniform, payment for the organizer's work in case of an organized trip, fuel and parking in marinas.
Additional expenses are usually a security deposit for the yacht, meals on board and during the trip, and the road from home to the Marina. The security deposit is refunded if nothing was broken or lost at the end of the charter (about 200 euros per person). Sometimes, instead of a deposit, you can take boat insurance, then the amount is non-refundable, but it is significantly less — 40 euros per person. As a rule, the cost of a yacht trip is comparable to the expenses that you will spend on a hotel and self-organization of leisure for yourself and loved ones, taking into account transport and additional activities.
Traveling on a sailing yacht is one of the best ways to experience not only the world, but also yourself. On a yacht, everyone is equal — social status, age, masks that we usually wear in life, on a boat cease to have any meaning. Sea and wind, salt spray and rustle of sails, interaction with the elements, returns people to amateur yachting again and again.