Hello!
We are Regatta for friends, and for 5 years we have been doing unusual sailing trips for adventure seekers. No matter how old you are or how long you have been at the sea (or maybe you have never been before!), we are sure that among our routes everyone will find the best for himself.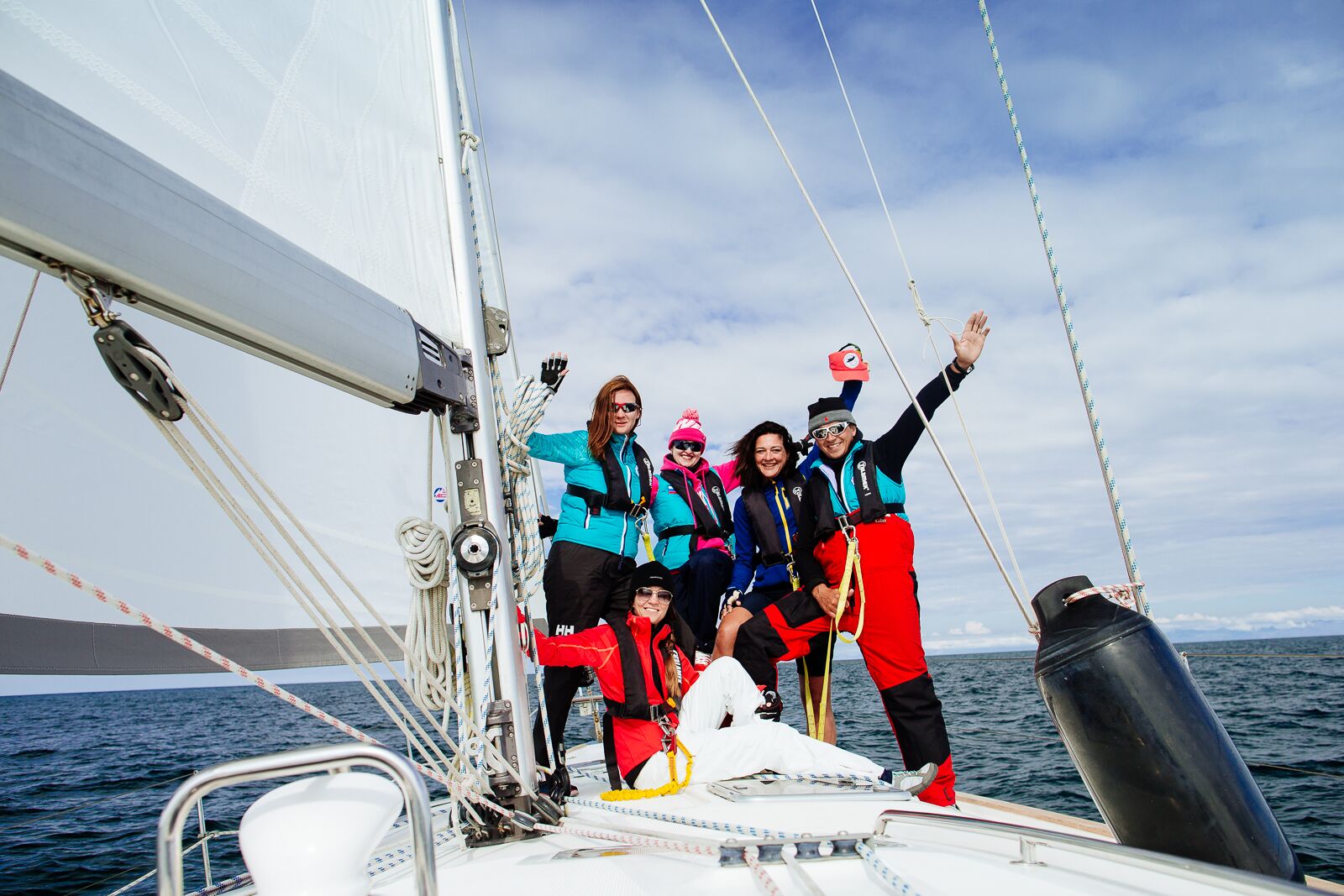 We do more than yachting
Sailing expeditions and trials, dive regattas, friendly yacht races, skipper school (international system IYT), family yacht adventures with children, traveling around Russia and all over the World, and other kinds of outdoor activities – you can't list them all.
Our secret is simple – everything we do, we do with soul and in a friendly format. Therefore, the participants of our expeditions are repeatedly ready to try new things together. Regatta for friends is also a club of interesting, sociable and full of energy and enthusiasm people, and we invite you to become part of this club.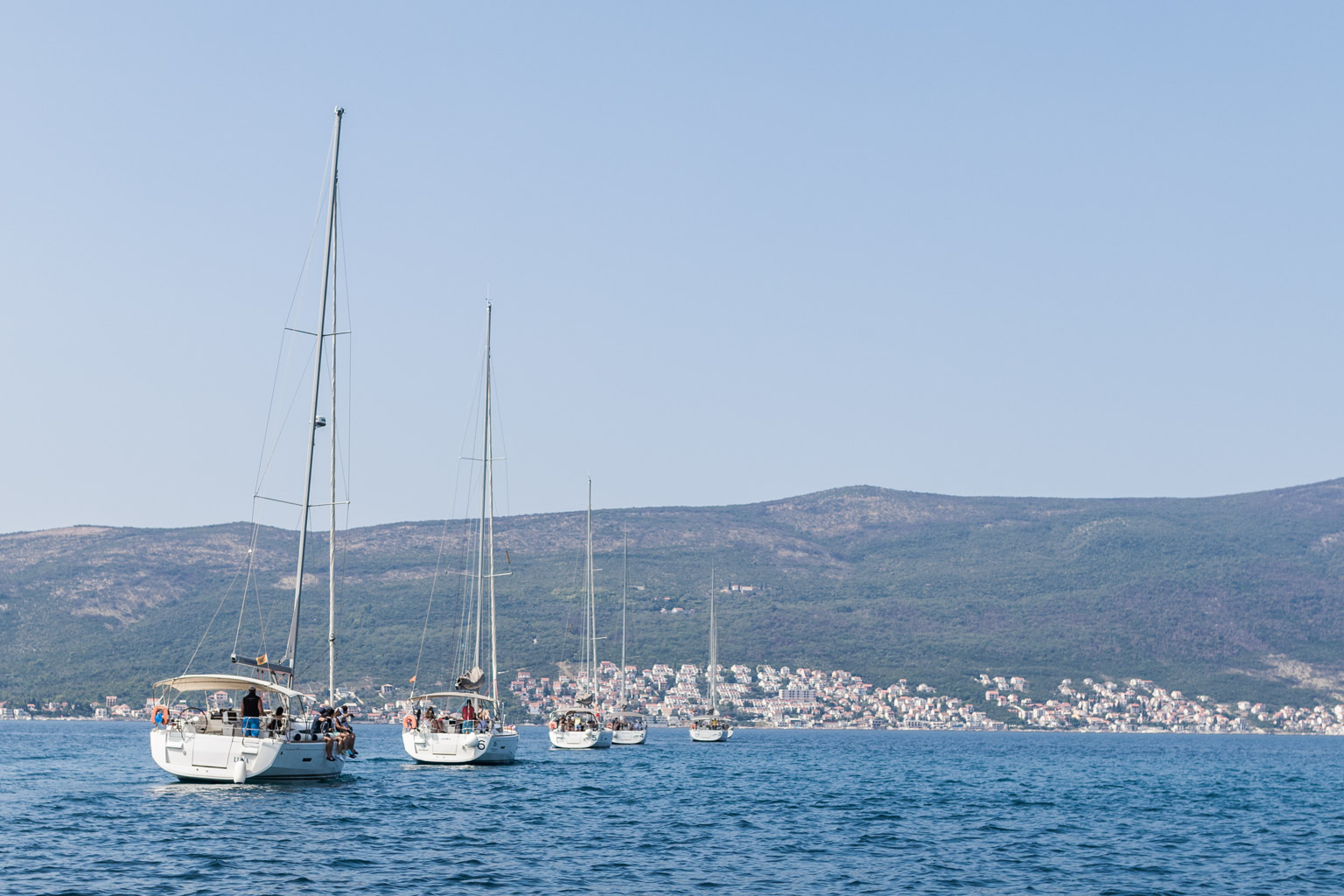 These are our friends, friends of our friends, and we also carefully select new participants, organizing personal meetings and testing motivation. They are people from different fields: top managers of biggest Russian companies, businessmen, entrepreneurs, media people, active mothers, managers and scientists. And one thing is clear – there are no barriers for friendship. Those who once joined Regatta for friends find new friends in real life too.
Who are we
Sergey is a skipper with 5-year experience (more than 40 weeks in coastal and ocean sailing), Regatta for friends founder, certified instructor of IYT (International Yacht Training Worldwide).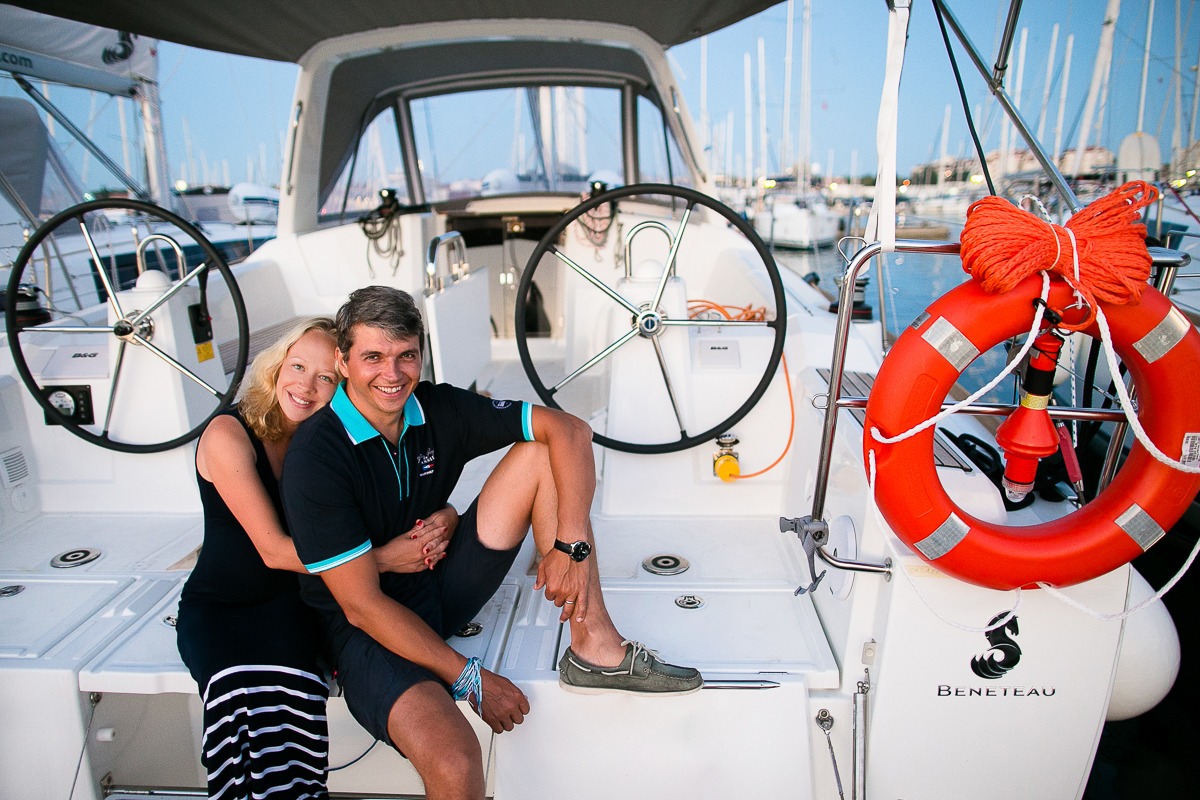 Nina is an experienced top manager, she worked for 15 years for biggest Western companies, joined Regatta for friends as Vice President, she can not live without sea and Rome.
Our team consists of certified skippers, experienced organizers, coaches, professionals, but most importantly – good people who are passionate about their work and yachting.
The first time, still without a name, there were two crews and 6 participants in our regatta. We were captains ourselves, and the four sailors never sailed before. We came up with a cool travel format, but each next trip helps to make it even better – we listened, we thought out, we took into account wishes. And in spring of 2015 we already had a team of more than 50 yachtsmen in 9 crews in regatta in France organized by Regatta for friends!
Regatta for friends has its own special format which suits not to everyone. There were cases when we asked participants, whose personal interests are far from ours, to leave the crew, but the exception only confirms the rule.
The Young Sailors Academy by Regatta for friends is a sea adventure for children and their parents, where adults and their children go on an exciting journey. Every child can feel like a real captain. The event includes an entertaining program for children from 6 to 12 years old, developed by professional teachers, games and creative competitions. It is aimed at the development of communicative, cognitive, creative abilities and the ability to work in a team, as well as the development of useful marine skills.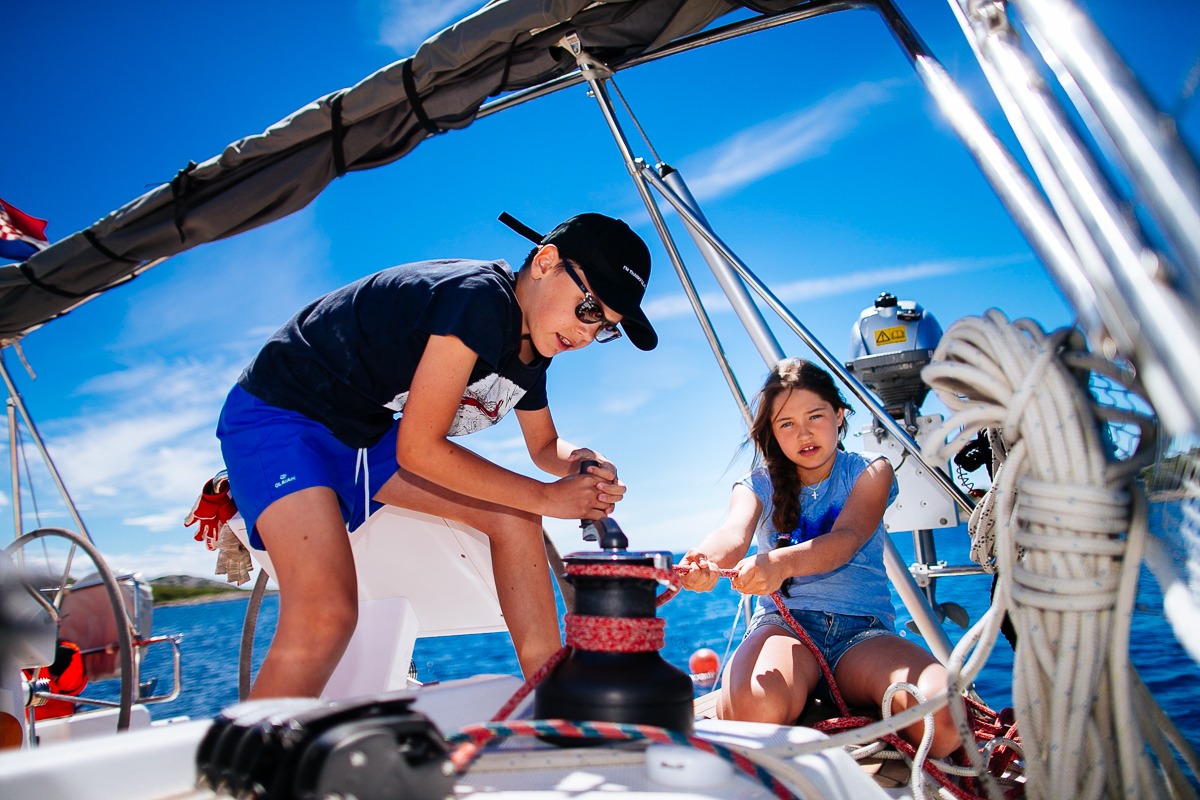 Sailing school (international system IYT) is an intensive course where in 2 weeks we will offer to undergo training and pass exams for an international IYT bareboat skipper certificate.
Sailing expedition – the corners of untouched nature, the wide expanse of water, peace and tranquility. Here everyone is able to recuperate and recharge the energy of nature.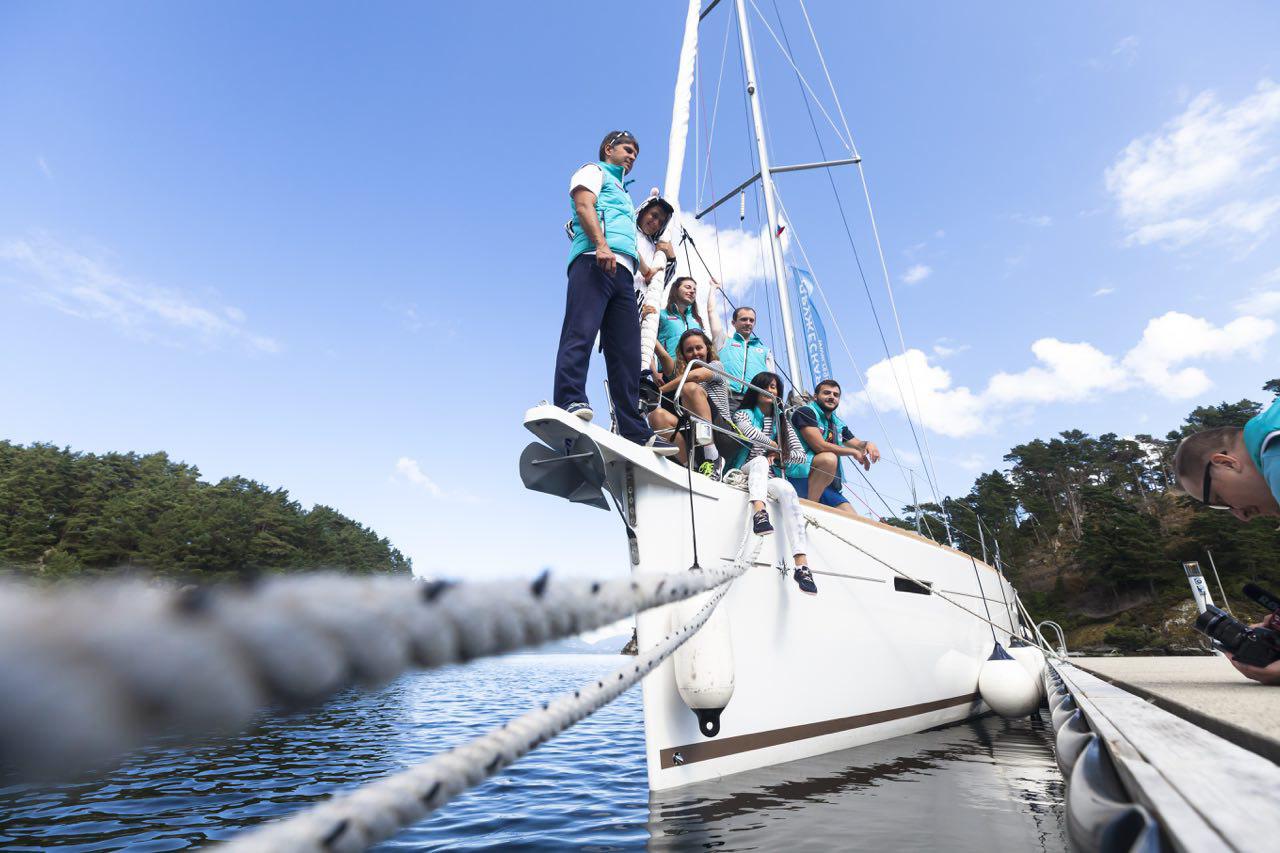 The classic format of Regatta is a real sailing race, with the observance of formalities – the starting procedure and the finish line, the development of all ship roles from the sailor to the foreman, friendly format.
Individual yacht charter  – we will design the route, rent boats, communicate with charter company, provide skipper services, hostesses, cook, booking restaurants and excursions, organizing fishing and barbecues and much more.
Corporate sailing  – team building for your company anywhere in the world. We organize quests, sails, regattas, expeditions, joint training for Competent Crew certificate.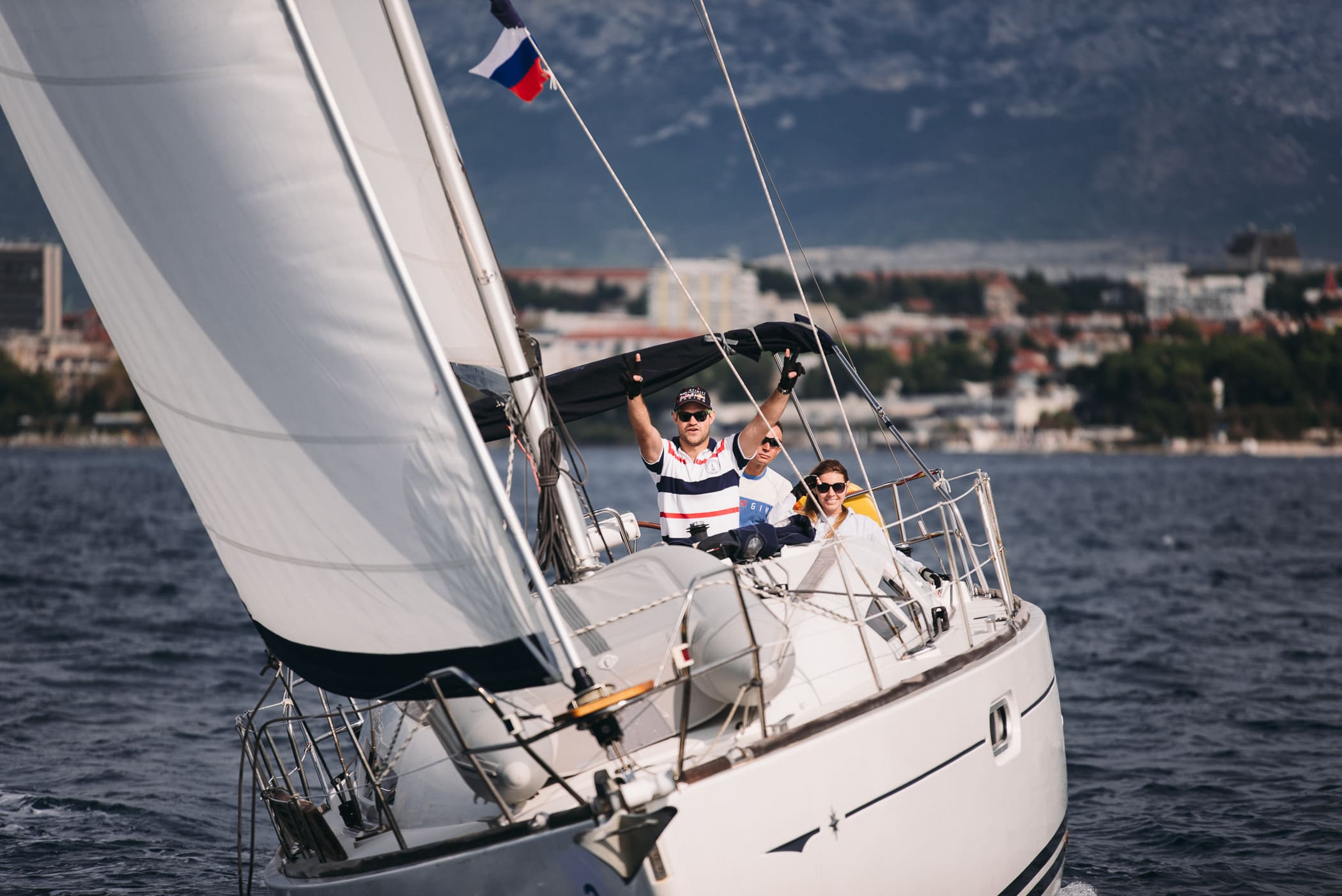 It is important to us what each participant feels during the trip, and we think through every little thing to make the days rich and unusual. In addition to the race, you will have time to take part in creative competitions, explore beautiful islands and lagoons, sunbathe in the afternoon and have fun in the evening.
Thank you for staying with us and recommending us to your friends! See you sailing!